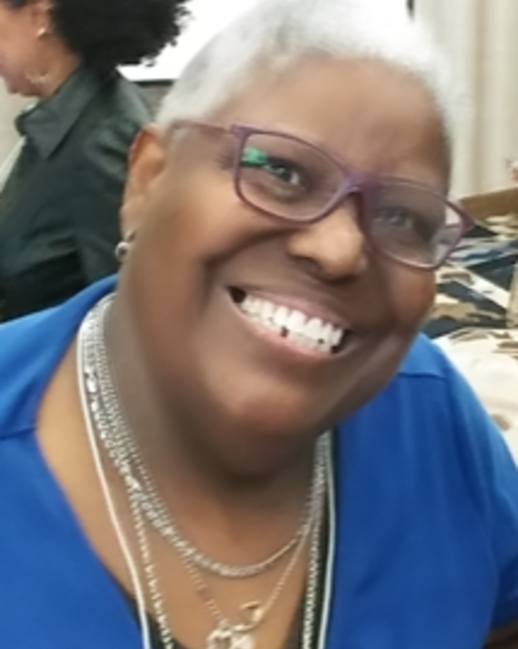 Pauline Lauderdale
Ministry Focus Statement
Empowerment of individuals to find and trust God through study and fellowship.
Provide tools necessary to navigate Grief.
Licensure
Local Elder, Re-obligated                                         2019 - Current
Ordained Itinerant Elder                                                 1992 - 2007
Ordained Itinerant Deacon                                             1990 – 1992
Member, Baker Chapel African Methodist Episcopal Church, Fort Worth, Current
Member, Ministerial Staff
Member, Izean F. Davidson Guild
Church School Teacher Adult Women
Organized, Naomi's Neighbors: A Grief Recognition and Restoration Ministry
Secretary Church Conference / Official Board
Secretary / Fiduciary, Baker Pulpit Annual Conference (BPAC) Ministerial Staff
Pennsylvania Nursing and Rehabilitation
Support Morning Worship, Special Days (Men, Women, Family), Pastor's travel to preach, and funerals 
Support Pastor's and Women's Bible Study
Support activities of the church Local, District, Episcopal, and Connectional
Life Member, National Association for the Advancement of Colored People (NAACP) 
Registered Nurse Focus Statement
Provide quality home health and hospice nursing care to meet the needs of the client, and regulatory agencies.  
Seeking opportunities for growth and development within nursing healthcare delivery through knowledge, skills, and experience.  
Licensure and Certifications
Registered Nurse, Texas Board of Nursing, 1985 until current
Licensed Vocational Nurse, Texas Board of Vocational Nursing, 1974 until 1985
Basic Life Support, current.  
Education
Master of Science in Nursing Informatics, Kaplan University, 2014
Health Care Informatics, University of Phoenix, 2011
Bachelor of Science in Nursing, University of Texas at Arlington, 1990
Associate of Applied Science in Nursing, Tarrant County Junior College, 1985 
Employment 
Rosa's Home Health and Hospice Healthcare Network                             2017 – current
DSS Research                                                        2016-2017
Medical Center Arlington Manager, Infection Prevention and Control                               2014-2016
JPS Health Network Infection Preventionist                                            2012-2014
Baylor All Saints, Fort Worth, TX                                                1974-2011
Positions include Medical Surgical, Critical Care, Infection Control and Epidemiology, Resource, and Rehabilitation in the roles of Nursing Supervisor, Charge Nurse, and Staff Nurse.
Honors 
Alpha Beta Kappa National Honor Society, April 2013.
Great One Hundred Nurses, Dallas-Fort Worth, 2007.
Sigma Theta Tau International Honor Society, 1990.
Service Excellence Award Recipient, Baylor.
Phi Theta Kappa Honor Society, 1985.   
Pauline Lauderdale CV Feb 2020.doc